$235M Blended Wing Body Warplane: U.S. Air Force Backs JetZero's Futuristic Project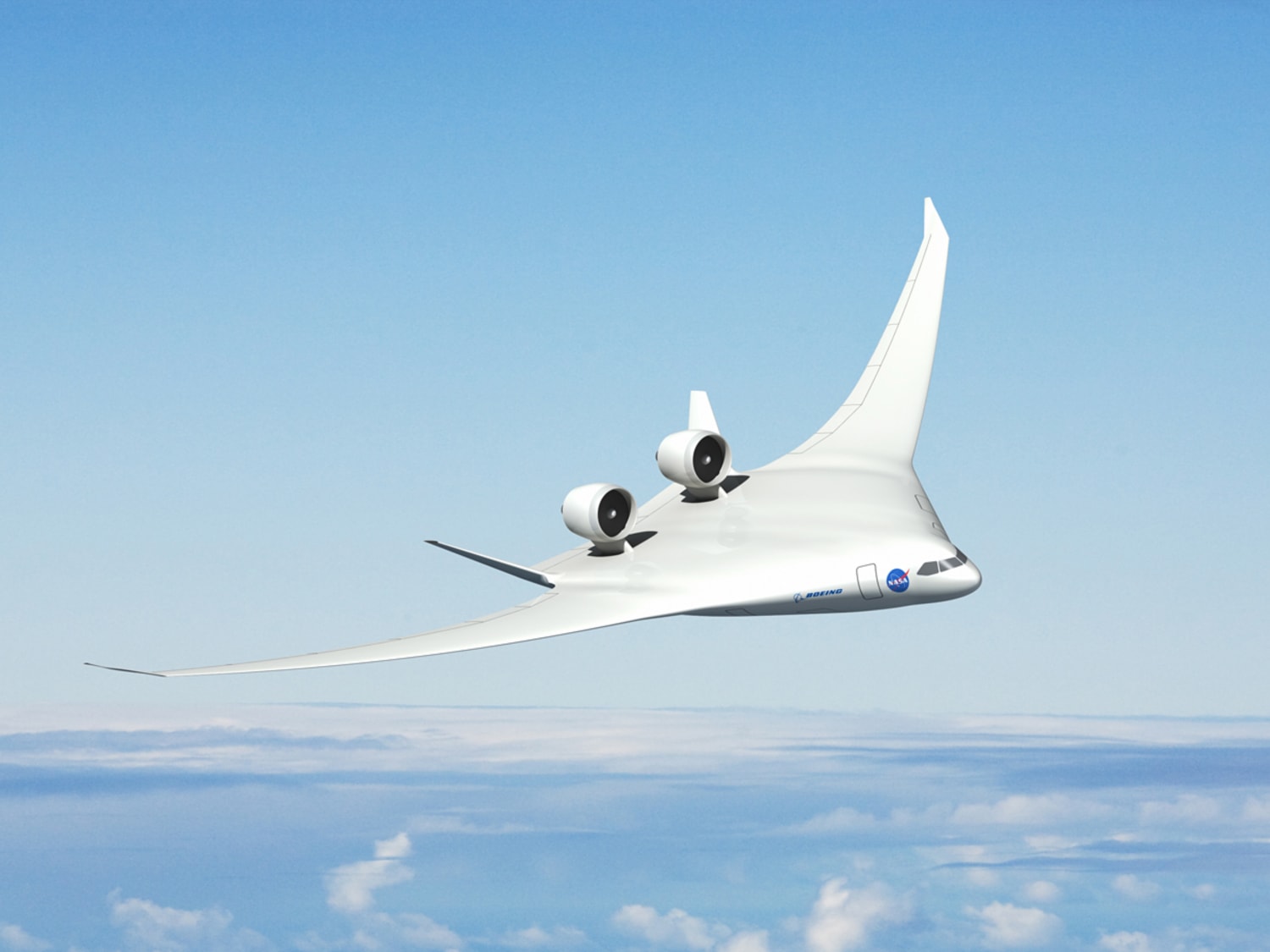 The U.S. Air Force Invests $235 Million in JetZero's Innovative Blended Wing Body Warplane Project (Photo: NBC News)
Elevating American Air Dominance: How Blended Wing Body (BWB) Shapes the Future of U.S. Aerial Superiority
The U.S. military is investing $235 million in a cutting-edge warplane, marking a significant step forward. JetZero, a company located in Los Angeles, has been selected by the United States Air Force to spearhead the upcoming stage of development for a prototype aircraft project featuring a blended wing body (BWB) design. This innovative blended wing body design breaks away from traditional aircraft forms, integrating the body into a high-aspect-ratio wing, reducing aerodynamic drag by around 30 percent and increasing lift. The BWB, combined with potential blended wing body hydrogen propulsion, is expected to substantially improve fuel efficiency and cut carbon emissions..
The Air Force sees these blended wing body advancements as crucial for extended range, more efficient payload delivery, and mitigating logistical risks. The Blended Wing Body's adaptability offers various military transport configurations, which make up about 60 percent of the Air Force's annual jet fuel use.
Secretary of the Air Force Frank Kendall emphasized, "Blended wing body aircraft have the potential to significantly reduce fuel demand and increase global reach." This blended wing body development aligns with national security strategies, facilitating swift and efficient movement of forces and cargo across long distances.
Collaborative Effort for the Future: Air Force, Pentagon's Defense Innovation Unit, NASA, JetZero, and Northrop Grumman Join Hands on Blended-Wing Body Project
According to Caledonian Record, the project involves collaboration among the Air Force, the Pentagon's Defense Innovation Unit, and NASA. JetZero is in partnership with defense contractor Northrop Grumman.
Just over a hundred years ago, bold aviators pioneered aerial refueling, expanding our Air Force's global reach. This announcement is another pivotal step in our pursuit of airpower dominance, according to Dr. Ravi Chaudhary, Air Force assistant secretary.
While the concept of a blended-wing body is not novel, there have been previous efforts. Boeing has constructed and evaluated scaled-down models of its X-48, while Lockheed Martin has experimented with a Hybrid Wing Body design in wind tunnels. According to the Air Force, progress in materials and manufacturing technology has enabled the creation of more substantial prototype demonstrators.