Iraqi Member of Parliament Sparks Controversy with Support for US Troops Toppling Current Regime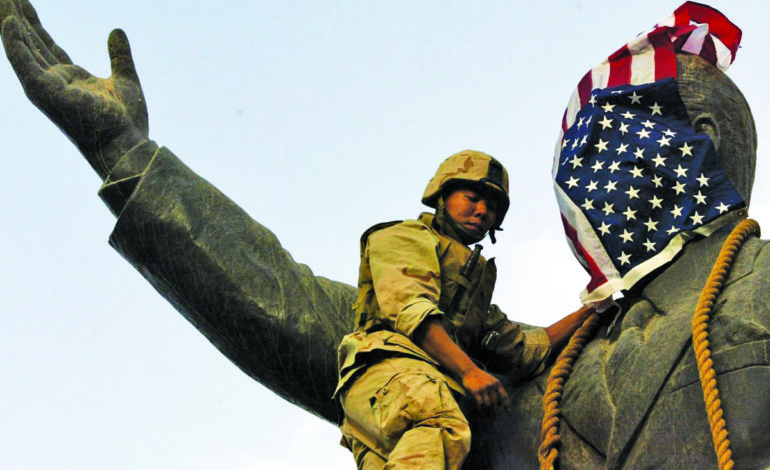 Sajjad Salem, an independent Member of Parliament in Iraq, has ignited a political firestorm by expressing his support for US troops potentially toppling the current Iraqi regime. (Photo: The Arab American News)
Iraqi Member of Parliament's Controversial Support for US Troops Ignites Political Firestorm, Accused of High Treason
According to the New Arab News, a political storm has engulfed Iraq following the controversial remarks made by independent Member of Parliament Sajjad Salem. During a televised interview, Salem declared his support for US troops potentially toppling the current regime in Iraq. The comments, made on September 10th during an interview with Al-Sumaria television, have led to accusations of "high treason" by government supporters, particularly those with ties to Iran-backed factions.
They are calling on Parliament to remove Member of Parliament Sajjad Salem's immunity so that he can be prosecuted by Iraq's judiciary. Some have even called for his punishment with the death penalty on charges of high treason. The reaction to Salem's remarks has been polarized, with some Iraqis defending his statements.
They pointed out the irony that the current ruling elites came to power with the assistance of a US military intervention. Salem, a Member of Parliament, has previously stirred controversy by advocating for the dismantling of the Popular Mobilisation Forces (PMF), resulting in legal action against him by PMF officials.
Iraq Grapples with Political System Amidst Predictions of Proportional Rule Collapse
The broader context of these developments includes ongoing discussions among Iraqis about the country's political system. Some controversial politicians have predicted the collapse of the proportional ruling system, which is based on ethno-sectarian lines, by early next year.
These discussions have gained traction amid the backdrop of Iraq's tumultuous history, marked by the US-led invasion in 2003, initiated by former US President George W. Bush's announcement of "Operation Iraqi Freedom."
This invasion and occupation, undertaken without United Nations Security Council approval over weapons of mass destruction that were never found, resulted in a prolonged conflict that claimed the lives of hundreds of thousands and displaced many more. Two decades later, Iraq continues to grapple with instability, a quest for genuine democracy, and economic prosperity.