Man Who Shot Unarmed Pregnant Woman, Fatally Ending Unborn Child's Life According to Florida Authorities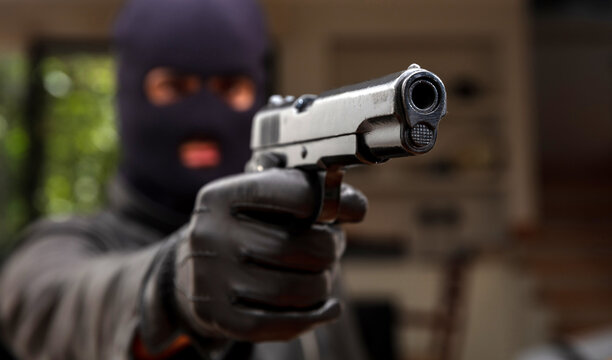 Man who shot unarmed pregnant woman in Florida (Photo: Adobe Stock)
Man Who Shot Unarmed Pregnant Woman Arrested: Unborn Baby Fatally Killed in Tragic Florida Incident
According to an article published by abc3340 News, the incident centered around a man who shot an unarmed pregnant woman in Florida, tragically resulting in the death of her unborn baby.
Just last week, authorities managed to apprehend the man who shot the unarmed pregnant woman, identified as 34-year-old Dontae Maddox, at The Inn at Boynton Beach. The Boynton Beach Police Department reported that Steven Jairam, the hotel's manager, recalled how the man who shot the unarmed pregnant woman calmly entered the lobby. He then surprised everyone by placing his weapon down, removing his clothes, and patiently waiting for the police to arrive. This remarkable turn of events was captured and verified through surveillance video footage.
Dontae Maddox, the man who shot the unarmed pregnant woman, now faces serious charges, including attempted first-degree murder and felony firearm possession. Currently, he is in custody without the possibility of bail.
Healing Journey Unfolds at Delray Medical Center: Supporting the Woman's Recovery While Uncovering Suspect's Motive
Before 8 a.m. last Thursday, law enforcement officers reached the hotel situated off Boynton Beach Boulevard. The dispatch informed them that a woman had sustained gunshot wounds and the man who shot the unarmed pregnant woman was located in the hotel lobby.
Upon their arrival, the woman disclosed that she was in her seventh month of pregnancy. As outlined in the arrest report, she was swiftly transported to Delray Medical Center due to severe injuries that posed a threat to her life. Tragically, shortly before 8:40 a.m., her unborn child tragically lost their life.
As the officers took custody of the man who shot the unarmed pregnant woman, he voiced regret, commenting that he should have chosen to end his own life instead. Furthermore, he affirmed, "I didn't intend to end her life; I merely delivered what I believed she deserved." As of the previous week, the woman's condition remained stable yet considerably serious.
According to the article from WPBF 25 News, two witnesses at the scene reported that the first witness heard a gunshot in the parking garage and found the suspect with a firearm, who then admitted to wanting to intimidate rather than harm the victim. The second witness heard screams, and saw the victim exit the hotel, followed by the suspect reentering the lobby, placing his gun on the counter, and removing his clothes.