Senator Bob Menendez's Legal Troubles Prompt Senate Democrats' Deliberations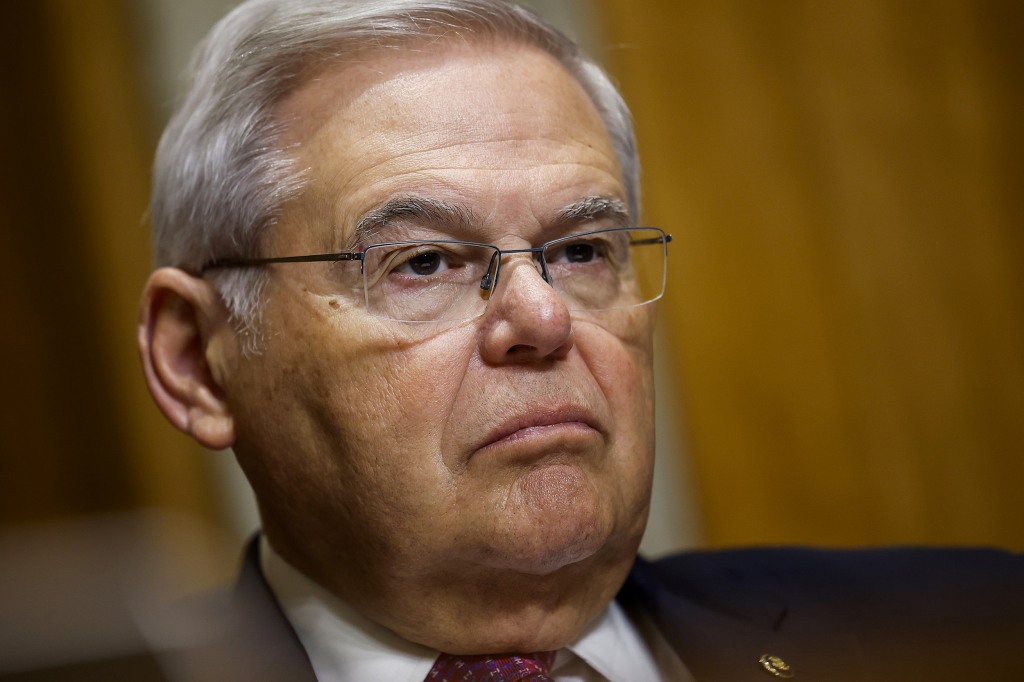 Senator Bob Menendez is facing legal troubles due to federal bribery charges. (Photo: NBC News)
Senator Bob Menendez Addresses Senate Democrats Amid Bribery Indictment Fallout, Schumer Withholds Resignation Stance
According to the Washington Examiner article, Senator Bob Menendez (D-NJ) is set to address Senate Democrats as they grapple with the aftermath of his federal indictment on bribery charges related to his official duties. Senate Majority Leader Chuck Schumer (D-NY), the lone leader yet to call for Menendez's resignation, confirmed that the New Jersey senator had requested to speak to the entire conference.
Schumer hinted at reserving his stance until after the meeting. With over half of the Democratic conference already urging Menendez's resignation, the senator faces an uphill battle to convince his remaining colleagues that he should retain his Senate seat while contesting the charges.
Senate Intelligence Committee Chairman Mark Warner (D-VA) expressed cautious reserve, citing the gravity of the allegations and Menendez's not-guilty plea. Warner granted Menendez the courtesy of addressing the Democratic conference but anticipated sharing more thoughts afterward.
Senator Bob Menendez Fights Indictment as Senate Grapples with Handling of Classified Briefings
According to ABC News, the meeting's agenda also includes discussions on how to handle Senator Bob Menendez's access to classified briefings. Federal prosecutors allege that Menendez and his wife, Nadine Arslanian Menendez, exploited his role as the top Democrat on the Senate Foreign Relations Committee to influence donors and benefit the Egyptian government in exchange for cash, gold bars, and other assets. While under indictment, Menendez is obligated to relinquish his Foreign Relations Committee chairmanship and has denounced the charges as part of a larger smear campaign, vowing to fight them.
Senator Bob Menendez maintained his defiance during a Monday press conference, expressing confidence in his eventual exoneration and accusing prosecutors of framing the allegations sensationally. He and his wife entered a not-guilty plea to the charges on Wednesday.
As Menendez navigated federal court proceedings, Schumer initiated a resolution, receiving unanimous consent, to replace him as chairman of the Foreign Relations Committee with Senator Ben Cardin (D-MD).