SpaceX Falcon 9 Rocket Launches 13 Satellites for U.S. Space Force, Achieves Record Flight Rate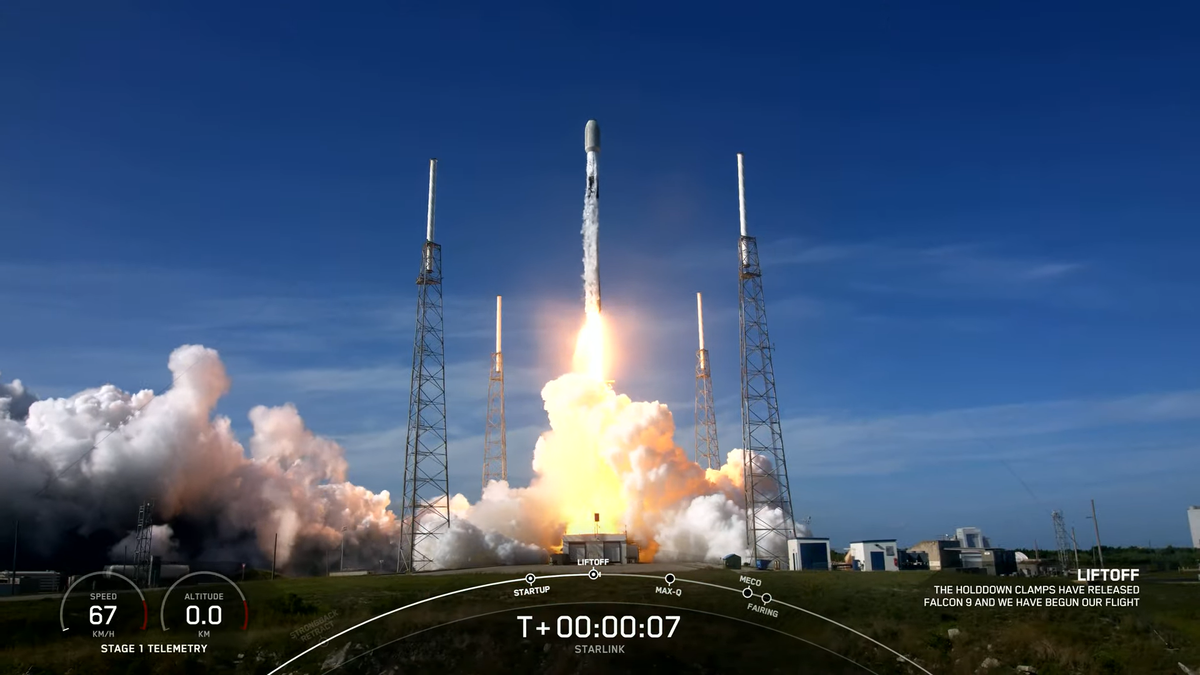 The SpaceX Falcon 9 rocket achieved a successful launch (Photo: Space)
SpaceX Falcon 9 Rocket Soars: Launches 13 Military Satellites
According to the Space article, On Saturday (September 2), the SpaceX Falcon 9 rocket successfully placed an advanced group of military satellites into orbit for the U.S. Space Force, achieving this feat after a two-day delay and simultaneously equalling its record for the number of launches in a year. The mission involved a Falcon 9 rocket carrying 13 spacecraft for the Space Force's Space Development Agency (SDA).
This launch took place amid the foggy morning skies above California's Vandenberg Space Force Base at 10:26 a.m. EDT (1426 GMT; 7:26 a.m. local California time). Notably, the first stage booster of the SpaceX Falcon 9 rocket returned to Vandenberg and executed a precise landing, marking the 13th successful flight for this particular booster.
During the live commentary, SpaceX avionics reliability engineer Zachary Luppen highlighted that this launch marked SpaceX's 61st launch in 2023, matching the record set the previous year, and this achievement was accomplished with four months remaining in the current year.
SpaceX Falcon 9 Rocket Triumphs in Tranche 0 Mission Amidst Challenges and Secrecy, Launching Military Satellites
According to the Science Times article, The recent satellite launch, part of the Tranche 0 Mission, marked the third attempt to commence this operation. Initially slated for August 31, the launch faced delays in its first stage due to an unexpected issue with one of the SpaceX Falcon 9 rocket's nine engines, prompting a reschedule. A subsequent attempt, the following day, was postponed just 12 minutes before liftoff due to a valve concern in the ground equipment. SpaceX's second launch for the Proliferated Warfighter Space Architecture (PWSDA) supports a new satellite network in low-Earth orbit, facilitating global military communication, missile alerts, and tracking.
Tranche 0 initiates a demonstration constellation comprising 28 satellites, primarily for communication, with some contributing to missile detection. As part of the broader PWSDA plan, the U.S. Space Force intends to integrate hundreds of small satellites over time, with launches conducted by the SpaceX Falcon 9 rocket, to bolster orbital capabilities and resilience, although specific deployment details remain confidential due to national security considerations.
SpaceX complied with the Space Development Agency's request to withhold live video coverage during the launch, concluding the webcast shortly after the successful landing of the SpaceX Falcon 9 rocket booster's first stage.