Two Barrier-Smashing Marine Corps Veterans of WWII Die Within Days of Each Other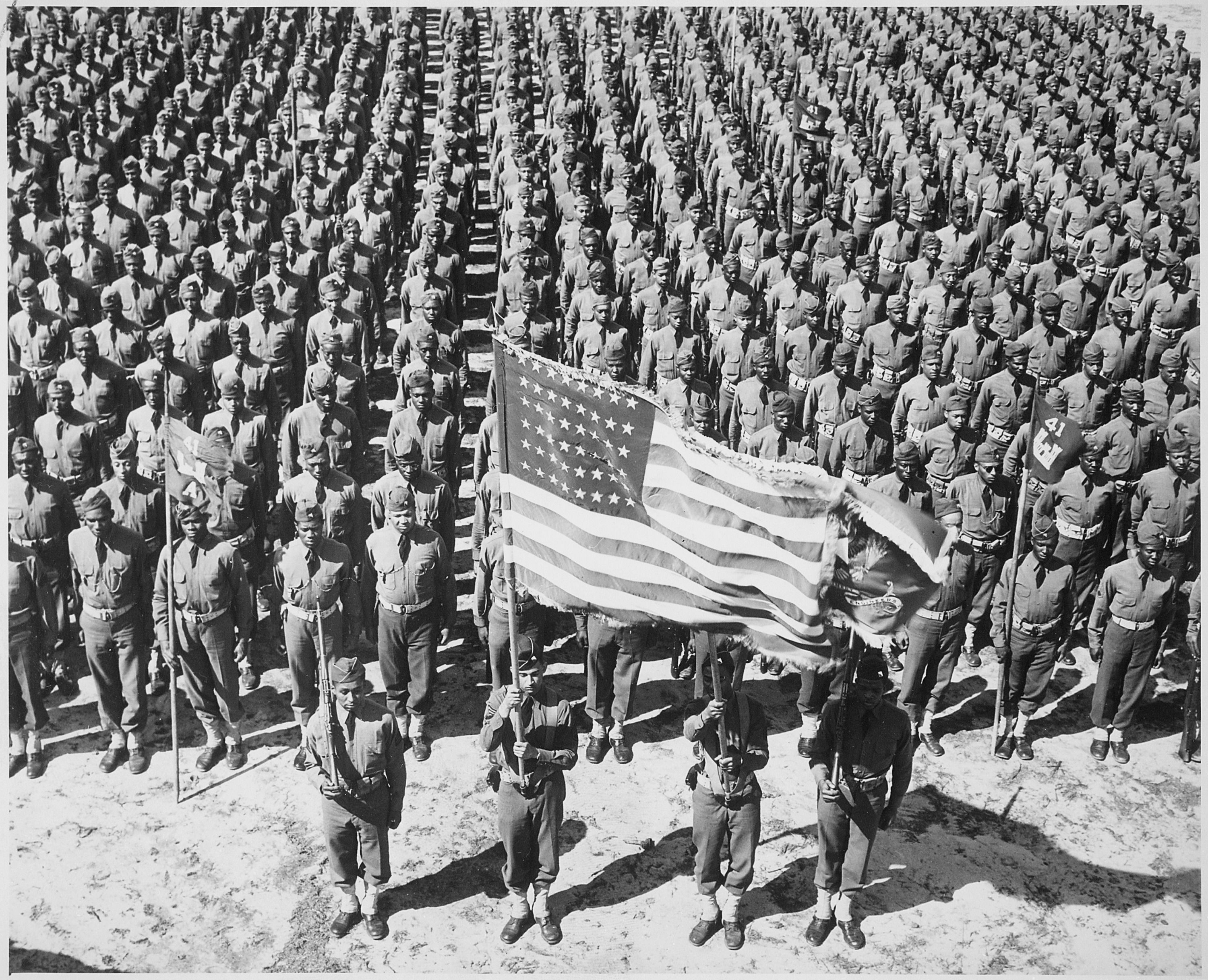 Two Black Marine Corps Veterans Who Broke Racial Barriers During WWII Die Within Days of Each Other (Photo: The American Soldier in WWII)
Respected Black Marine Corps Veterans, Cosmas Eaglin Sr. and Nathaniel 'Nate' Boone, Pass Away, Leaving a Legacy of Breaking Military Racial Barriers
Military News stated, This month, two pioneering Marine Corps veterans, among the first Black men to enlist, passed away within a week of each other. Cosmas Eaglin Sr. and Nathaniel "Nate" Boone served in the segregated Montford Point Marines during World War II and were later honored for breaking racial barriers. Eaglin was 108, and Boone was 95. North Carolina Governor Roy Cooper recognized their impact, stating they were trailblazers who contributed to the progress of racial equality over the past 80 years. Vermont's Bennington County hailed Boone as a revered veteran, designating February 17th as Nathaniel Boone Day in his honor.
Montford Point functioned as an exclusively Black training facility, situated alongside the New River in close proximity to Camp Lejeune, North Carolina. This site became operational in the 1940s, following President Franklin D. Roosevelt's issuance of Executive Order 8802 in 1941, a pivotal provision intended to eliminate discrimination within the armed services. About a year following the implementation of Roosevelt's executive order, Montford Point welcomed its first cohort of Black Marine Corps veterans, who endured severe conditions and pervasive racism during their training. Full desegregation of the military only became a reality in 1948 through an order issued by President Harry Truman.
For Marine Corps veterans like Eaglin and Boone, their experiences extended to facing severe restrictions, notably the requirement that they couldn't access neighboring Camp Lejeune without being accompanied by a white escort. In a 2013 interview at his alma mater, Bates College in Maine, Boone vividly recalled the barracks' construction, describing them as made from subpar materials, almost resembling "glorified cardboard." Boone reflected, "The white officers didn't want us there," underscoring the multiple challenges they confronted even before confronting the actual wartime enemy.
Montford Point Marines – From Discrimination to Congressional Gold Medal, the Inspirational Legacy of Two Veteran Pioneers
News Break stated, Just before their service at Montford Point, Maj. Gen. Thomas Holcomb expressed a preference for a mostly white Marine Corps over one predominantly Black, emphasizing the racial challenges they faced. Montford Point was deactivated in 1949. However, by then, the Marine Corps had made significant strides, including the inclusion of its first Black drill sergeants, officers, and a female service member. In recognition of their unwavering patriotism despite discrimination, President Barack Obama awarded the Montford Point Marine Corps veterans the Congressional Gold Medal in 2011.
In 2012, over 400 surviving Montford Point Marines received replicas of the Congressional Gold Medal, and the ceremony deeply moved Marine Corps veteran Nathaniel Boone. Boone highlighted the improved treatment they received, and he was amazed by the advancements achieved by both Black and white female service members, along with the presence of Black generals in the Marine Corps. After leaving the Marines in 1948, Boone pursued education and a career in law, practicing for 41 years before retiring to Vermont with his wife. He passed away on a Sunday.
Eaglin, a dedicated Marine Corps veteran, served in World War II, the Korean War, and the Vietnam War, as confirmed by the North Carolina Department of Military and Veterans Affairs. Retired Lt. Gen. Walter Gaskin, Secretary of the North Carolina DMVA, expressed heartfelt appreciation for Eaglin's extraordinary life and recognized the sacrifices made by his family in the pursuit of freedom and equality. Gaskin emphasized Eaglin's resilience in overcoming significant challenges during his service in the segregated Marine Corps. Eaglin, who enlisted at the age of 27, passed away on August 15, just five days before Boone.