Arizona Man Arrested in Katonah for Coercion of a Minor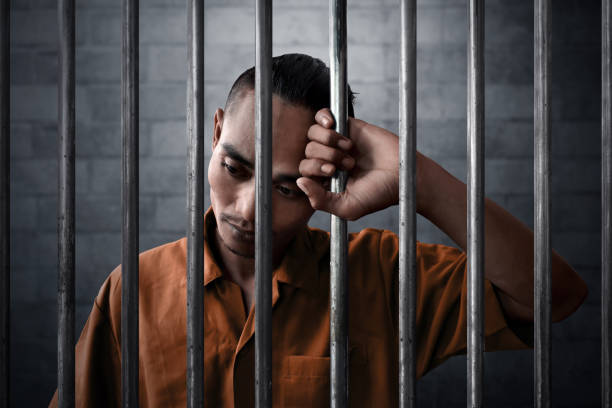 Arizona Man Arrested in Katonah After Mother's Heroic Actions. (Photo: iSTOCK)
Arizona Man Arrested: Brave Mother's Heroic Actions Lead to Arrest of Child Predator in Katonah Woods
According to Tapinto article, in a heart-wrenching incident in Katonah, New York, a an Arizona man arrested, John Lord from Sedona, stands accused of luring a 15-year-old boy into a concerning situation. However, a determined mother's quick thinking and unwavering courage resulted in the arrest of a 40-year-old man accused of attempting to lure her 15-year-old son into a sexual encounter.
Acting swiftly, the unnamed mother relied on her cellphone's locator app to track her son's whereabouts after he failed to return home on the afternoon of August 30. To her horror, she discovered her son in a wooded area with Arizona man arrested John Lord, a resident of Sedona.
The mother recorded the encounter on video as evidence, and when she interrupted the situation, Arizona man arrested, John Lord, fled the scene, leaving behind crucial clues. Not stopping there, the resolute mother chased after the nearly naked man, capturing his license plate on video as he escaped. She then promptly reported the incident to the Bedford police, handing over her son's cellphone, which contained explicit text exchanges with the suspect.
Arizona Man Arrested – Online Predator in Katonah Faces Federal Charges After Brave Mother's Intervention
According to Patch article, later the same day, the Putnam County Sheriff's Office, aided by the Bedford Police Department, apprehended and Arizona man arrested, John Lord. During questioning by Bedford police, Lord confessed to engaging in sexual activity with the victim on multiple occasions, including the recent incident. He was subsequently charged in Bedford with third-degree criminal sexual activity.
Bedford Police Chief Melvin Padilla emphasized their commitment to residents' safety and acknowledged the diligent work of their officers and the cooperation of federal partners in swiftly identifying and apprehending the defendant.
U.S. Attorney Damian Williams mentioned that the investigation is ongoing and urged anyone who may have had encounters with John Lord or whose children communicated with him to contact the FBI at 1-800-CALL-FBI or tips.fbi.gov. Now facing one count of coercion and enticement, Lord could receive a mandatory minimum sentence of 10 years to a maximum of life in prison. Williams commended the efforts of various law enforcement agencies involved in the case and emphasized that the investigation continues.