Football Game Fight – 4th Person Arrested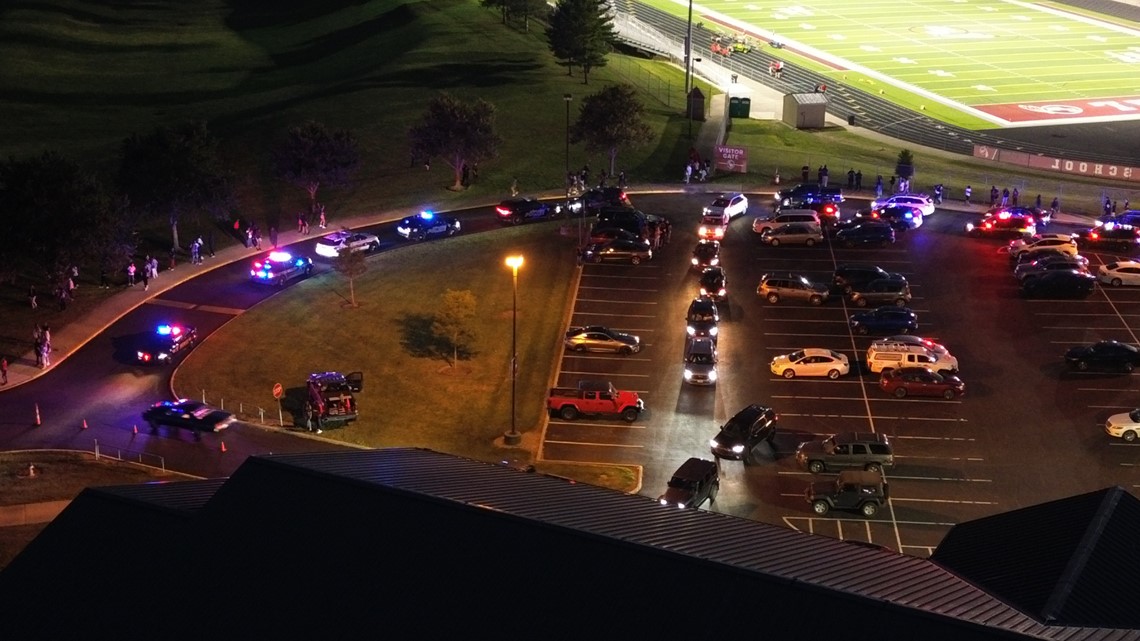 During the Canal Winchester vs. Groveport Madison football game, the atmosphere took an unexpected and chaotic turn when a football game fight erupted on the field (Photo: 10TV.com)
Four Individuals Confront Legal Consequences in Wake of Football Game Fight
According to the article in Dispatch, during a heated football game fight, authorities apprehended Sharod Bowers, an 18-year-old from Columbus' Southwest Side, along with three 17-year-olds. Bowers now faces serious felony charges for carrying concealed and deadly weapons in a school safety zone, and he's awaiting his first court appearance.
Two of the three juveniles will also have to deal with delinquency charges similar to those brought against Bowers, as their cases move to Franklin County Common Pleas Court Juvenile Division. Meanwhile, the third juvenile is confronted with charges of disorderly conduct and menacing.
Sadly, this incident marks the second consecutive year when firearms have disrupted a football game fight, as a brawl erupted this year just before 8 p.m., prompting police intervention.
School Officials Respond Following Firearms Discovery at Football Game
In response to the suspicious behavior displayed by one of the individuals during the football game fight, law enforcement searched, leading to the discovery of a concealed handgun. Subsequently, a comprehensive search of all four individuals involved in the football game fight revealed two additional handguns, each reportedly equipped with switches that allowed them to convert from semi-automatic to automatic weapons. It's important to note that none of these individuals are students at either school and thankfully, no injuries were reported in connection with the football game fight incident.
Following this unsettling event, officials from Canal Winchester and Groveport Madison swiftly issued a joint statement to inform and address concerns among families in both school districts regarding the football game fight. The statement highlights the arrest of three non-student individuals during a football game for possessing firearms after a fight broke out. It emphasizes the commitment to safety for students, staff, and spectators, condemning the individuals' actions and expressing gratitude to officers for their quick response and collaborative safety planning. The districts remain dedicated to ensuring safe high school experiences and will provide ongoing safety updates to the community.