Gen. Laura Richardson Visits NAMRU SOUTH in Peru, Commends Collaborative Research Efforts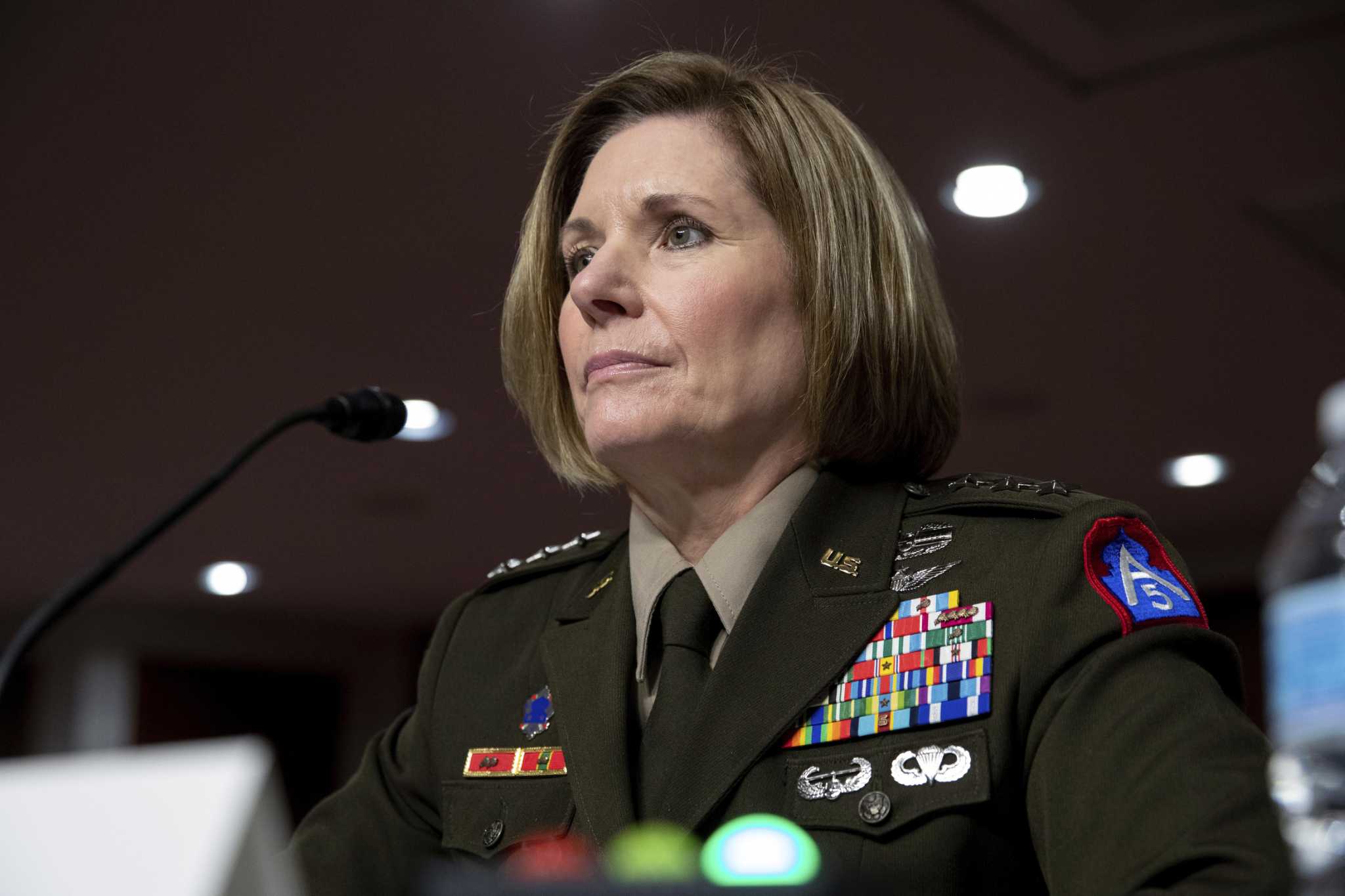 Gen. Laura Richardson commends NAMRU SOUTH's vital research partnerships in Peru. (Photo: SA Express-News)
Gen. Laura Richardson Explores Research Collaborations at NAMRU SOUTH during Peru Visit
According to DVIDS, in Lima, Peru, on September 15th, Gen. Laura Richardson, the Commander of the U.S. Southern Command, visited the U.S. Naval Medical Research Unit (NAMRU) SOUTH as part of a three-day tour of operations in Peru. During her visit, she engaged with command leadership to explore ongoing research collaborations between the United States and Central and South American partner nations.
NAMRU SOUTH's leadership briefed Gen. Laura Richardson on the work being conducted within the command's Entomology, Parasitology, and Veterinary Services departments. This included the development of risk maps for insect-borne diseases, research targeting the Campylobacter bacteria causing diarrheal diseases, and diagnostic support for Peruvian military personnel returning from deployments with fever-related issues.
Gen. Laura Richardson commended the collaborative efforts between the United States and Peruvian military counterparts, acknowledging the team's dedication to safeguarding the interests of both nations. Her visit included the presence of John McNamara, Chargé d'Affaires for the U.S. Embassy in Lima, and Rear Adm. Jorge Enrique Andaluz Echevarría, the Surgeon General of the Peruvian Navy. NAMRU SOUTH has maintained a partnership with the Peruvian Navy since 1983, with facilities co-located at the Peruvian Navy's flagship hospital in Callao and the Naval Clinic in Iquitos, Peru.
Gen. Laura Richardson Applauds NAMRU SOUTH's Strategic Health Research Initiatives in Peru
Capt. Abigail Marter, NAMRU SOUTH's Commanding Officer, expressed pride in the longstanding collaborative relationship with the Peruvian Navy, highlighting the valuable research partnerships benefiting the Department of Defense, the people of Peru, and allies across Latin America.
Marter emphasized that their strategic presence in Peru enables coordinated research on diseases relevant to U.S. deployed forces, including dengue fever and leishmaniasis, not prevalent in the United States.
NAMRU SOUTH researches various infectious diseases of military and public health significance, supporting Global Health Engagement efforts through disease surveillance initiatives targeting diseases like dengue fever, malaria, diarrheal illnesses, and sexually transmitted infections.