Houston Rockets Kevin Porter Jr Faces Arrest: Former Player Austin Rivers Speaks Out on Controversy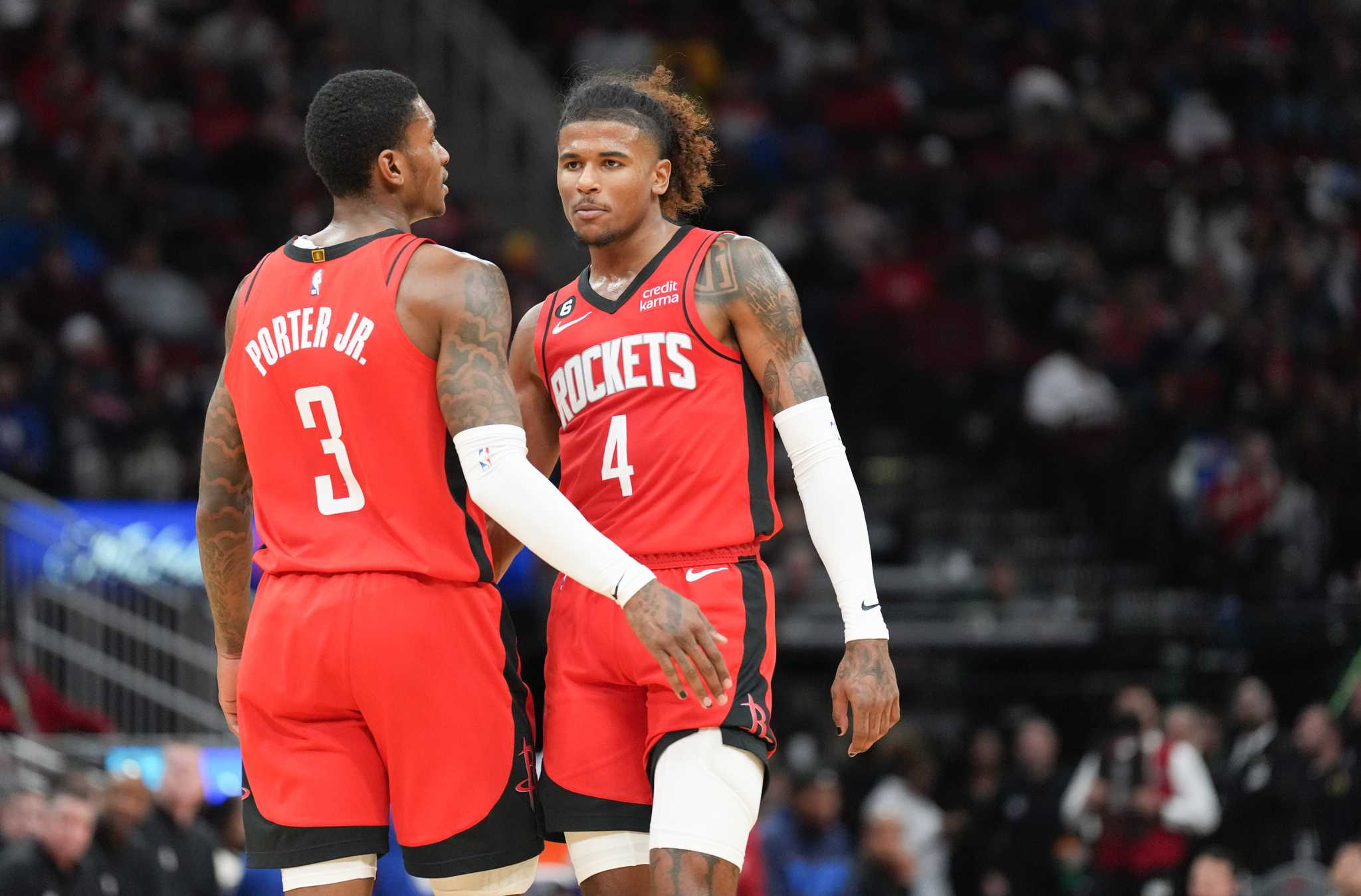 Houston Rockets Kevin Porter Jr. is currently facing arrest on assault charges in New York City. (Photo: NewsBreak)
Houston Rockets Kevin Porter Jr: Former Player Austin Rivers Speaks Out on Turbulent Situation and Team Management Challenges
According to the ClutchPoints article, the Houston Rockets are currently grappling with the tumultuous situation involving their guard, Houston Rockets Kevin Porter Jr. Kevin Porter Jr. recently found himself in legal trouble, having been arrested on assault charges in New York City. The controversy surrounding his arrest has prompted former Rockets player Austin Rivers to share some insights he gained during his tenure with the organization.
Rivers took the opportunity to discuss his experiences with the Rockets during an appearance on The Ringer NBA Show podcast. He expressed concerns about the ongoing issues related to Porter's behavior, highlighting that there have been persistent challenges in managing him.
Rivers recounted conversations with high-ranking members of the Houston Rockets, who expressed uncertainty about how to handle Porter's behavior when he initially joined the team after a trade from the Cleveland Cavaliers in the summer of 2021.
Houston Rockets Kevin Porter Jr Faces Uncertain Future Amidst Off-Court Troubles and Trade Speculation
According to the SportSpyder article,  Houston Rockets Kevin Porter Jr. has had a history of off-court problems throughout his career, including prior arrests and a situation where he exited a Rockets game at halftime following a disagreement with a teammate.
The ongoing uncertainty revolves around the Houston Rockets' next steps in response to Porter's recent arrest, with discussions about a potential trade but no official resolutions at this point.