InfoWars Daily Show Host Owen Shroyer Convicted and Sentenced in Capitol Riot Case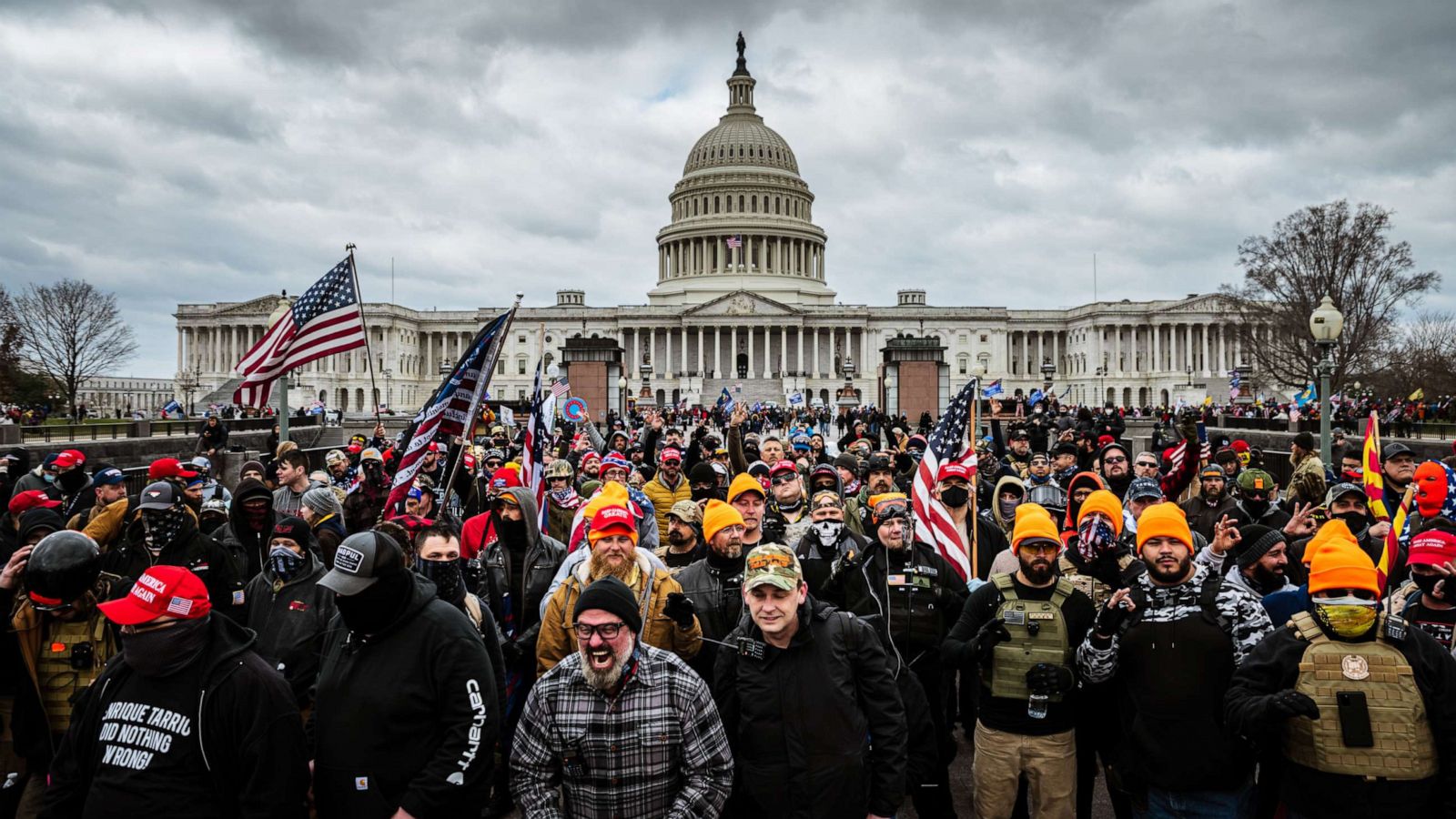 InfoWars daily show host, Owen Shroyer, has been sentenced to two months in prison for his involvement in the Capitol insurrection on January 6, 2021. (Photo: ABC News)
InfoWars Daily Show Host Owen Shroyer Sentenced to Two Months in Prison
According to the PBS article, InfoWars daily show host Owen Shroyer has been sentenced to two months in prison for his involvement in the U.S. Capitol riot, as prosecutors argued he played a role in creating it through violent rhetoric and false election fraud claims. Shroyer, known for hosting "The War Room With Owen Shroyer," didn't enter the Capitol but led a march to it, rallying rioters with chants. He pleaded guilty to the misdemeanor of illegally entering a restricted area, which can carry up to a one-year sentence.
Prosecutors claimed that Shroyer's online platform had already influenced his followers, making his physical presence unnecessary. Judge Timothy Kelly disagreed with Shroyer's claim that he wasn't inciting violence, emphasizing that joining a mob that disrupted the peaceful transfer of power was unpatriotic. Shroyer's attorney plans to appeal the sentence. Leading up to the Capitol riot, Shroyer, a daily show host, used his show to amplify unfounded claims of voter fraud and warned of disruptions to the certification vote.
Prosecutors highlighted an InfoWars video promoting "big D.C. marches" featuring Shroyer, the daily show host, in front of the Capitol. The day before the riot, he declared, "Everybody knows this election was stolen."
InfoWars Daily Show Host Owen Shroyer Accused of Spreading Conspiracy Theories and Raising $250,000 for Defense After Capitol Riot
According to the ABC News, after the riot, daily show host Shroyer continued to promote conspiracy theories, attempting to shift blame to "antifa" and the FBI. He raised nearly $250,000 for his defense fund. Prosecutors argued that Shroyer's actions weren't protected by the First Amendment, as they contributed to a volatile situation. Shroyer is one of two Infowars employees arrested for the Capitol riot.
Samuel Montoya, a video editor, received four months of home detention for entering the Capitol and filming a police officer fatally shooting a rioter. To date, over 1,100 individuals have faced federal charges related to the Capitol riot, with more than 650 pleading guilty. Over 600 have received sentences, ranging from three days to 22 years in prison.