Iowa Police Officer Kevin Cram Fatally Shot During an Arrest.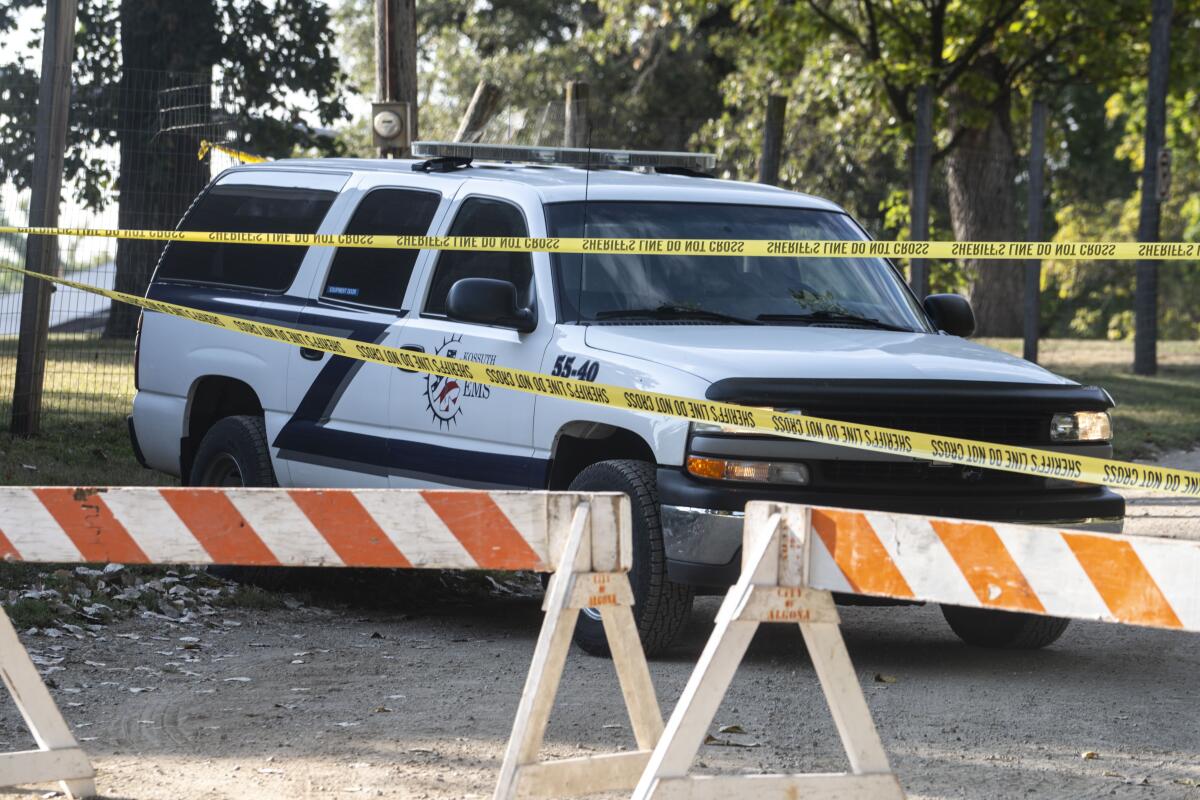 Iowa Police Officer Kevin Cram tragically lost his life when he was fatally shot while attempting to make an arrest. (Photo: San Diego Union-Tribune)
Iowa Police Officer Tragically Loses Life in Confrontation with Suspect, Prompting Multi-State Manhunt and Capture in Minnesota
According to the Fox News, an Iowa Police officer lost his life during a tragic incident involving the apprehension of a suspect who was eventually captured in Minnesota, according to officials who reported on Thursday. The incident unfolded when Algona Police Officer Kevin Cram attempted to arrest a 43-year-old individual named Kyle Ricke. This attempt turned deadly just prior to 8 p.m. on Wednesday.
Iowa Police Officer Cram, a dedicated 33-year-old, who was not only a law enforcement officer but also a husband and father, had served in the Algona Police Department since 2015. Tragically, he was pronounced dead upon arrival at a hospital. The gravity of the situation prompted the issuance of a Blue Alert, signaling to the public that a potentially dangerous suspect was on the run, posing a threat to law enforcement.
Kyle Ricke was subsequently apprehended in Brown County, Minnesota, without any untoward incidents just before midnight. Brown County is located approximately 100 miles north of Algona.
Iowa Law Enforcement Mourns Fallen Hero as Suspect Faces First-Degree Murder Charge
According to the Police1 article, Iowa Public Safety Commissioner Stephan Bayens expressed the profound grief and resilience of the law enforcement community, describing the incident as "tragic, heartbreaking, gut-wrenching pain and agony." Despite the loss of Iowa Police Officer, he emphasized their determination to persevere and continue fulfilling their duties.
Iowa Police Officer Cram encountered Ricke while on patrol in Algona, a town with a population of around 5,300 residents. This encounter arose from an arrest warrant issued for Ricke on a harassment charge, as explained by Mitch Mortvedt, the assistant director of the Iowa Division of Criminal Investigation. In the course of the encounter, Officer Cram informed Ricke of his impending arrest, which tragically resulted in Ricke shooting him, as detailed by Mortvedt. Subsequently, Kyle Ricke was charged with first-degree murder.
He is currently in custody in Minnesota, awaiting extradition to face the legal consequences of his actions. Attempts to contact Ricke's attorney in the harassment case went unanswered at the time of reporting.