Paxton Impeachment Trial: Attorney Tony Buzbee Grills Former Deputy Over FBI Report and Allegations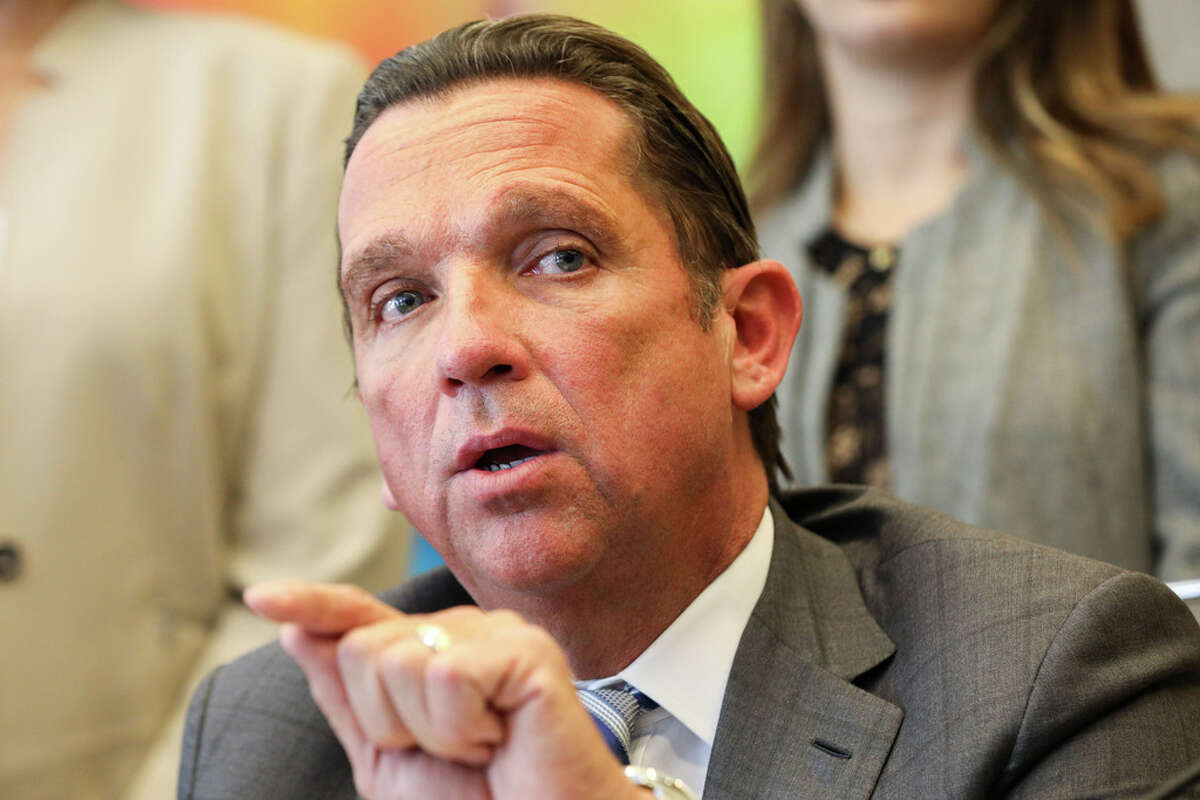 Attorney Tony Buzbee, who was leading Paxton's defense. (Photo: Houston Chronicle)
Lead Attorney Tony Buzbee's Aggressive Cross-Examination Shines Light on Key Testimony in Paxton Impeachment Trial
According to Centre Daily, during the impeachment trial of Texas Attorney General Ken Paxton, lead Attorney Tony Buzbee engaged in a vigorous cross-examination of a pivotal prosecution witness. Jeff Mateer, a former high-ranking deputy who served as the first assistant Attorney General, provided crucial testimony regarding a significant meeting in late 2020. At this meeting, Mateer and other deputies reported Paxton to the FBI, alleging illicit actions connected to campaign donor Nate Paul.
In the 2020 meeting, deputies, including Jeff Mateer, delved into concerns about Paxton's purported erratic conduct, which led them to uncover Paxton's resumption of an extramarital affair with Laura Olsen. Additionally, they discovered that Paul had provided Olsen with employment and that Paxton had hired an inexperienced attorney, against established office procedures and legal norms, to handle subpoenas on Paul's behalf. Paxton's defense, led by Attorney Tony Buzbee, sought to depict Mateer's actions as disloyalty.
Mateer emphasized that the 2020 meeting was a pivotal juncture during which conservative Republican deputies, alarmed by Paxton's actions and his connections to Paul, felt compelled to report the Attorney General to federal law enforcement. This intensified scrutiny and concern eventually led to a key moment in Paxton's impeachment trial, with Attorney Tony Buzbee's forceful questioning shedding light on the critical testimony provided by Mateer.
Key Witness's Revelations: Paxton's Confession and Ongoing Concerns Fuel Impeachment Inquiry
According to The Hill, Mateer also recounted a prior gathering in 2018 during which Paxton admitted to engaging in an extramarital affair and sought forgiveness. Following this meeting, Mateer initially believed that Paxton had genuinely repented. However, his belief changed when Paxton resumed his affair with Laura Olsen, a significant point that Attorney Tony Buzbee emphasized during the impeachment trial.
During his testimony, Mateer revealed that the resurgence of Paxton's relationship with Olsen, coupled with other questionable actions tied to Nate Paul and the hiring of an inexperienced attorney, raised significant concerns regarding Paxton's behavior and potential involvement in illegal activities. As a result of these concerns, Mateer and others, including Attorney Tony Buzbee, made the decision to report these matters to both the FBI and the Department of Justice, a pivotal moment that played a crucial role in Paxton's impeachment trial.
Paxton is currently under investigation by federal authorities, and Mateer expressed his efforts to persuade Paxton to distance himself from Paul, acknowledging that he had fallen short in his duty to protect the attorney general.