Retirement Income Planning Strategies: Exploring Diverse Options Beyond Social Security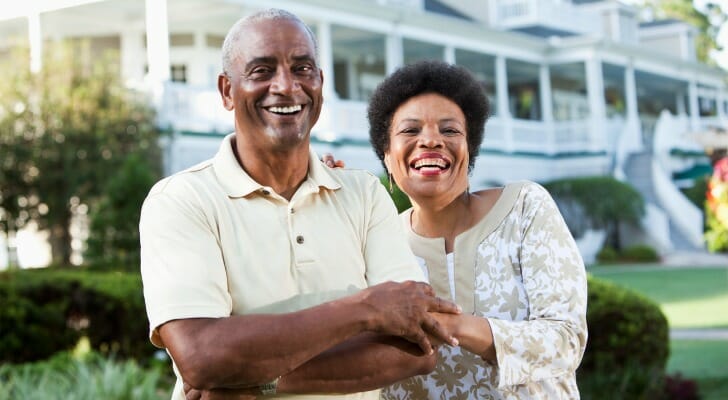 Exploring various strategies for retirement income planning beyond Social Security (Photo: Yahoo Finance)
Securing Your Retirement: The Importance of Comprehensive Retirement Income Planning – Here's What Many Americans Plan to Do
According to Motley Fool article, Social Security alone is insufficient to ensure a comfortable retirement and wasn't originally designed for that purpose. On average, it typically replaces only about 40% of one's pre-retirement income. Many Americans who have not yet retired are seeking alternative ways to fund their retirement, as revealed by the Schroders 2023 U.S. Retirement Income Survey. These strategies include:
Utilizing Personal Savings: According to Schroders, 58% of survey respondents plan to rely on their cash savings as a key component of their retirement income planning to support their retirement. However, this approach is unlikely to fully supplement Social Security for most retirees. The average personal savings account balance in the U.S. is approximately $65,100, although this figure can be skewed by higher-income individuals. For most U.S. families, the median savings account balance was only $5,300 in 2019, according to the Federal Reserve's Survey of Consumer Finances.
Leveraging Workplace Retirement Plans: Approximately 53% of survey participants anticipate that their workplace retirement plans, including 401(k) and 403(b) plans offered by employers, will be integral to their retirement income planning and contribute significantly to their retirement income. This percentage tends to increase with age.
Tapping into Investment Income: Roughly 40% of individuals plan to utilize retirement income planning strategies that involve investment income outside of their employer-sponsored retirement plans during their retirement years. Individual Retirement Accounts (IRAs) are a significant potential source of this income, with an average balance of $113,800 reported by Fidelity Investments in the second quarter of 2023. Roth IRAs, which offer tax-free growth, are especially popular.
Receiving Defined Benefit/Pension Plan Benefits: The Schroders survey found that 20% of respondents expect to receive benefits as part of their retirement income planning from a defined benefit plan or pension plan. This percentage is lower than the 57% of current retirees who receive pension income, as per the Federal Reserve's data, reflecting the trend of many employers phasing out such plans.
Utilizing Rental Income: According to the Schroders survey, rental income will be a part of the retirement income planning for 14% of Americans. Despite recent cooling in the rental market, factors like higher interest rates and a shortage of single-family homes could make rental income a viable supplement to Social Security and other retirement income sources.
Planning Ahead: A Key Step for a Secure Retirement
The most alarming revelation from the Schroders 2023 U.S. Retirement Income Survey is that nearly half of respondents, 49%, admit to not having a clear retirement income planning strategy for their retirement years. For those yet to retire, the most prudent course of action is to chart a financial plan for their retirement years.
If your employer offers a 401(k) plan with matching contributions, consider contributing at least the amount that qualifies for the match. Additionally, explore opportunities to save in tax-advantaged retirement accounts such as IRAs. Take a thoughtful approach to deciding when you'll retire. Delaying your Social Security benefits until reaching your full retirement age ensures you receive your full entitlement, avoiding reductions. Waiting until age 70 can even further boost your benefits.
Remember, relying solely on Social Security won't provide the comfort you desire in retirement. Diversifying your income sources is essential. Yet, optimizing your Social Security benefits can reduce the additional income you'll need