Trump Co-Defendant Cites Rapper Young Thug's RICO Case in Request for Separate Trial in Georgia Election Interference Case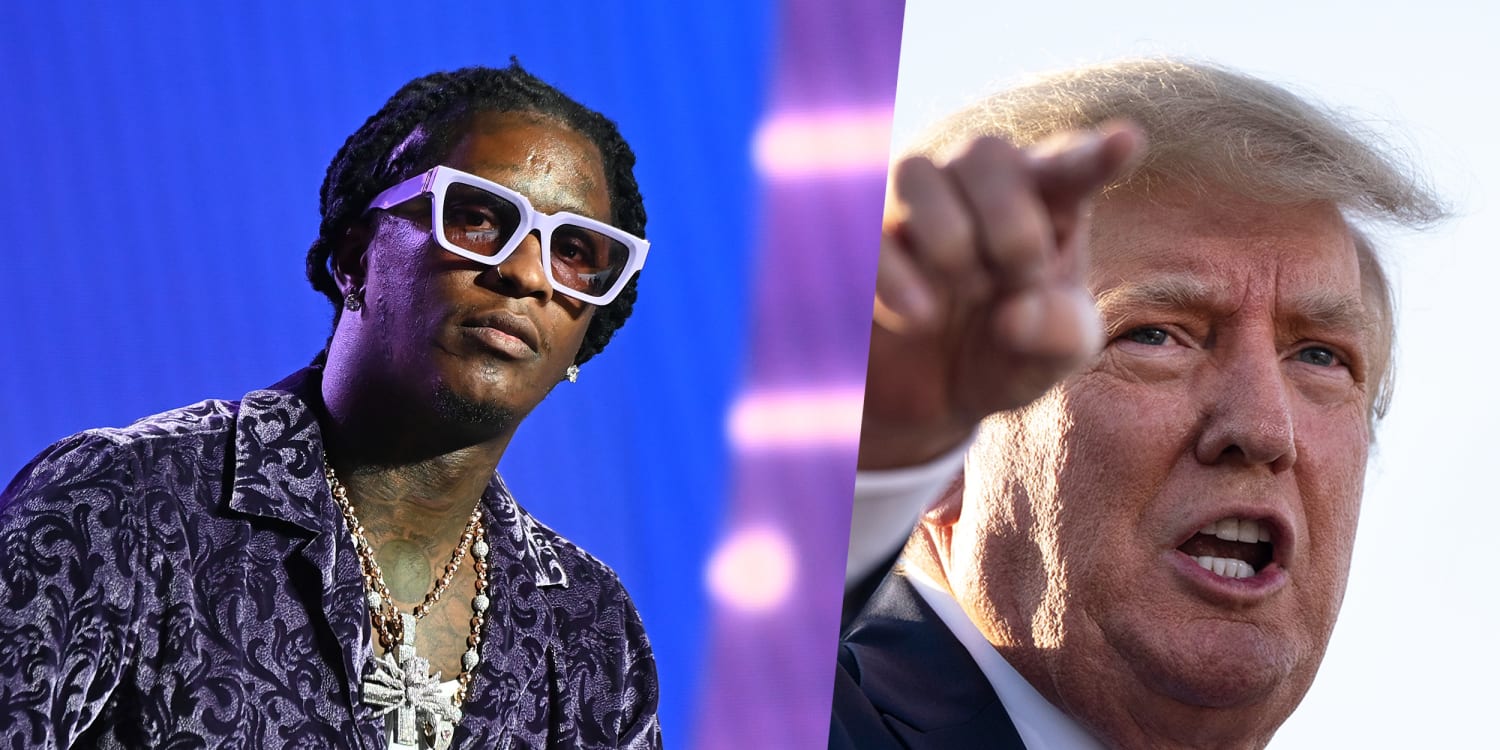 Former President Donald Trump and Rapper Young Thug (Photo: MSNBC News)
Trump Co-Defendant, Citing Rapper Young Thug's Case, Seeks Separate Trial to Avoid Complications
According to the All Hiphop article, Smith's legal team argued that trying him alongside Trump and 17 other co-defendants would lead to complexity. They proposed dividing the defendants into manageable groups to avoid the issues seen in rapper Young Thug's YSL RICO case.
This approach, they believed, would expedite jury selection and prevent the extended trial times observed in rapper Young Thug's YSL case, which lasted over eight months and was projected to continue for a similar duration. The lawyers emphasized that the prosecution's claim of a nationwide enterprise was unrelated to the severance issue.
They contended that overcharging the rapper Young Thug's case and exaggerating its scope could harm the defendants, the judge, the jury, and the judicial system.
Attorneys with Ties to Rapper Young Thug's RICO Case Represent Defendants in Trump-Related Trial
According to an AJC article, Don Samuel, the attorney representing Ray Smith, has experience with the YSL case, having previously worked alongside Trump's lawyer, Steve Sadow. They both represented Atlanta rapper Gunna, whose real name is Sergio Kitchens, following his indictment alongside rapper Young Thug and 26 alleged associates in the previous year.
Kitchens opted for a plea deal in December, while rapper Young Thug, whose real name is Jeffery Williams, remains incarcerated without bond. Ray Smith, on the other hand, was granted bail amounting to $50,000. He faces a range of charges, including violating the State's RICO Act, conspiracy, impersonation of a public officer, filing false documents, forgery, false statements, making false writings, and solicitation of oath violations by a public officer.